Start earning passive income
Invest in carefully selected and pre-vetted real estate investment opportunities across Europe.
Start investing
Invest and Trade
Pre-vetted investments only
No investment fees
Free Autoinvest tool
Private and business accounts
EUR 100 minimum investment
Start investing
Fund your project
Speedy fundraising process
EUR 100 000 minimum funding amount
Interest rates starting from 10%
Loan term up to 5 years
Flexible repayment options
Get funding
Recent investment opportunities
Europe's leading real estate crowdfunding platform
Founded in 2014, Crowdestate is the leading real estate crowdfunding platform in Europe with 9.52% annual returns, 65950 active users from 133 countries and 645 funded investment projects.
Active investment accounts:

Marketplace Offers
Investment opportunity
Remaining time
Remaining principal
Price
Repayment
Expected rate of return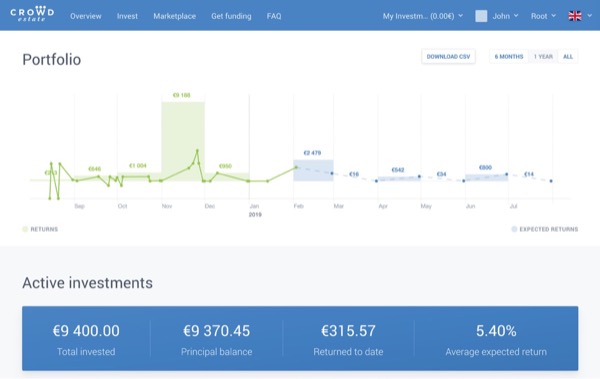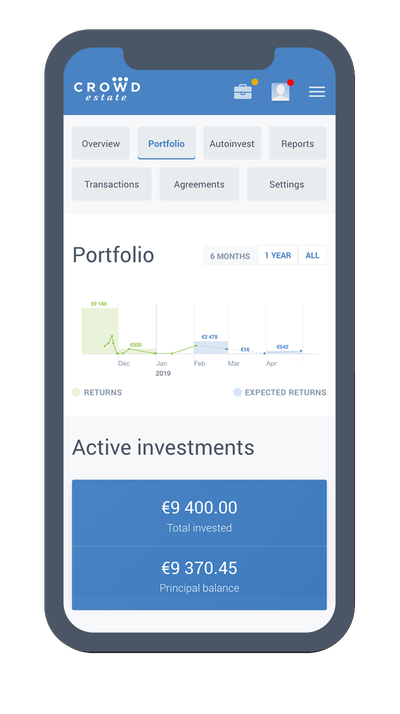 Invest anytime, anywhere
Use your favourite device to invest in our primary market, to trade your investments on our marketplace or to analyse the performance of your portfolio. All features are available globally, 24/7.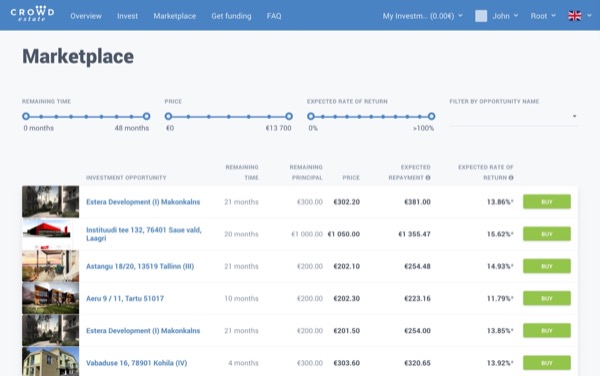 Liquidity for long-term investments
Diversify your real estate investment portfolio by picking up additional investments from our marketplace.
An emergency causes a need for immediate liquidation of your investments? No worries - you can sell your investments immediately on our marketplace.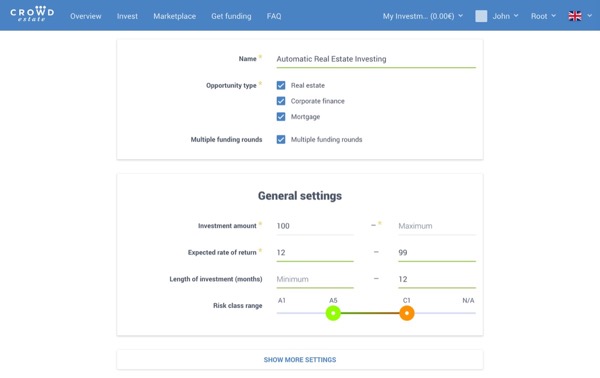 Fully automated investments
Set up one or several Autoinvests to automate your investment activities so you can spend your valuable time with your loved ones instead. Fine tune the Autoinvest to pick up only an investment matching your specific criteria. Just remember to top up your investment account from time to time so you will never miss an attractive investment again.